Into The Unknown Episode 13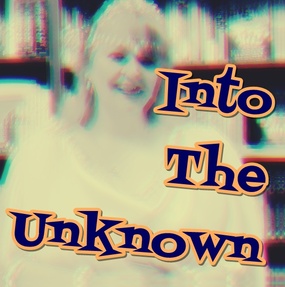 More stuff to enjoy.
Track listing:
Double Dee + Steinski - Lesson 3
The Woolpack Tenterden and Lost Chord Management present - THE WOOLLY FRINGE
3rd-5th July
Live music all weekend in The Barrelhouse barn at The Woolpack Tenterden
The following bands will be performing
Friday 3rd - FUNKE AND THE TWO TONE BABY, HEY MAGGIE, DANIEL GLOVER
Saturday 4th - KING SIZE SLIM (TRIO), OLI BOND, BEARDED SPHYNX, FOLLOW DROVES
Sunday 5th - PASS THE CAT, DANIEL GLOVER, FEARNE, TOM LUMLEY, BROADBAND, TED CLARK, MOCKINGJAY
Special Guests - The Catenary Wires
We will also having a Busking Stage, Food Trucks and Craft Beer.
3 Stages - Barrelhouse barn, Town Hall Balcony & Busking Stage
Day Pass - £5
Weekend Pass - £10
Book your wristbands in advance at The Woolpack either at the bar or call us on 01580 388501.
Stephen J Conway - I Want To Paint You
Slaves - The Hunter (Nice Boy Bootleg Remix)
Boxbeat Robot - Borelis
Stephen j Conway - Cotton Sheets